Danny James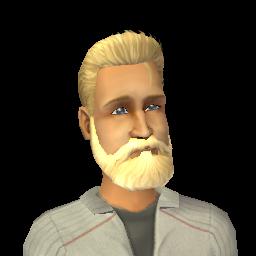 Danny would love to get a job but he just can't seem to do it.
Type: Human
Gender: Male
Age: Adult
Aspiration: Knowledge
Zodiac Sign: Aries
Martial Status: Married
Genetics:
Hair Colour: Blond
Eye Colour: Dark Blue
Skintone: S2
Danny James is an adult Sim who resides along with his family in Mountainside Valley and is at the beginning of adulthood.
Danny is unemployed at the start of the neighborhood and his goal is to find a job. Only problem is, for some reason, perhaps his personaily, he can't seem to start looking.
Ad blocker interference detected!
Wikia is a free-to-use site that makes money from advertising. We have a modified experience for viewers using ad blockers

Wikia is not accessible if you've made further modifications. Remove the custom ad blocker rule(s) and the page will load as expected.