Scot Land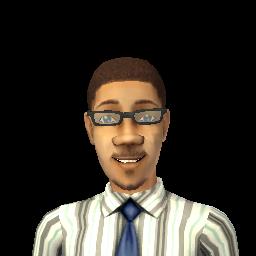 Scot would like to fall in love and get his first kiss and go steady and live happily ever after as soon as possible, please.
Type: Human
Gender: Male
Age: Teen
Aspiration: Family
Zodiac Sign: Pisces
Relations:
Homer Land (Parent)
Beulah Land (Parent)
Mary Land (Sibling)
Dixie Land (Sibling)
River Land (Sibling)
Delta Land (Sibling)
Unborn Baby Land-Hart (Nephew/Niece)
Genetics:
Hair Colour: Brown
Eye Colour: Dark-Blue
Skintone: S2
Neighborhood: Widespot
Scot Land is a teen Sim who resides along with his family in Widespot and is 10 days away from becoming an adult.
He is the third oldest child of the family and attends public school.
According to his bio, he is somewhat a hopeless romantic and will want to settle down as soon as possible.
Ad blocker interference detected!
Wikia is a free-to-use site that makes money from advertising. We have a modified experience for viewers using ad blockers

Wikia is not accessible if you've made further modifications. Remove the custom ad blocker rule(s) and the page will load as expected.