Valentine Hart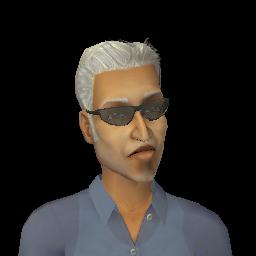 Valentine loved his wife. But she's dead now, and he has needs. So shut up.
Type: Human
Gender: Male
Age: Elder
Aspiration: Romance
Zodiac Sign: Sagittarius
Martial Status: Single
Genetics:
Hair Colour: Gray (Black as an adult)
Eye Colour: Brown
Skintone: S3
Neighborhood: Widespot
Valentine Hart is an elder Sim who resides along with his family in Widespot.
He was widowed when his wife passed away from illness and has fallen in love with Mary Land. Mary is pregnant with his child.
He used to work in the Athletic career and managed to reach 'Hall of Famer' status, i.e. he reached the top of the career track. However, he is retired now.
Ad blocker interference detected!
Wikia is a free-to-use site that makes money from advertising. We have a modified experience for viewers using ad blockers

Wikia is not accessible if you've made further modifications. Remove the custom ad blocker rule(s) and the page will load as expected.