Widespot
is a
custom inhabited neighborhood
created by Peni Griffin at modthesims.com.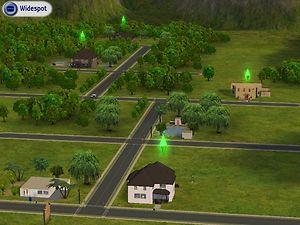 As written on the download page of the neighborhood:
"To most people, it's a wide spot in the road, a place to pass through or at most pull over and take a nap while travelling from Here to There. To those who live there, though, it's the whole world.
-Widespot, Peni Griffin
Households
Edit
Ad blocker interference detected!
Wikia is a free-to-use site that makes money from advertising. We have a modified experience for viewers using ad blockers

Wikia is not accessible if you've made further modifications. Remove the custom ad blocker rule(s) and the page will load as expected.